Submitted by

RChady

on April 09, 2017
Rep. Graig Meyer congratulates Jim Bartow on his election as Orange County Democratic Party chair at the county convention in Hillsborough on April 8.   ​
With a career in the IT field, Bartow is involved with web development for the UNC Department of Biostatistics.  He has been the Northside precinct chair.  Other new officers are: Victoria Freeman of Ridgefield, 1st vice chair; John Ferguson of St. Mary's, 2nd vice chair; Lauren Joca of Westwood, 2nd vice chair; Heide Kober of Orange County, secretary; Daniel Oreper of Mason Farm, treasurer. 
And watch for Graig Meyer's next Facebook Live #OurShot broadcast at 7:30 p.m., Wednesday, April 12 at the same site.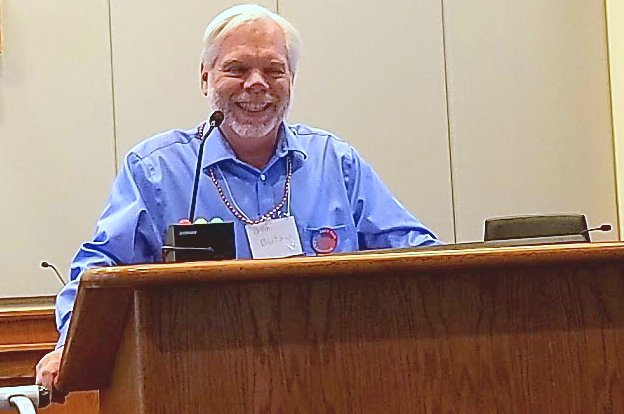 Jim Bartow